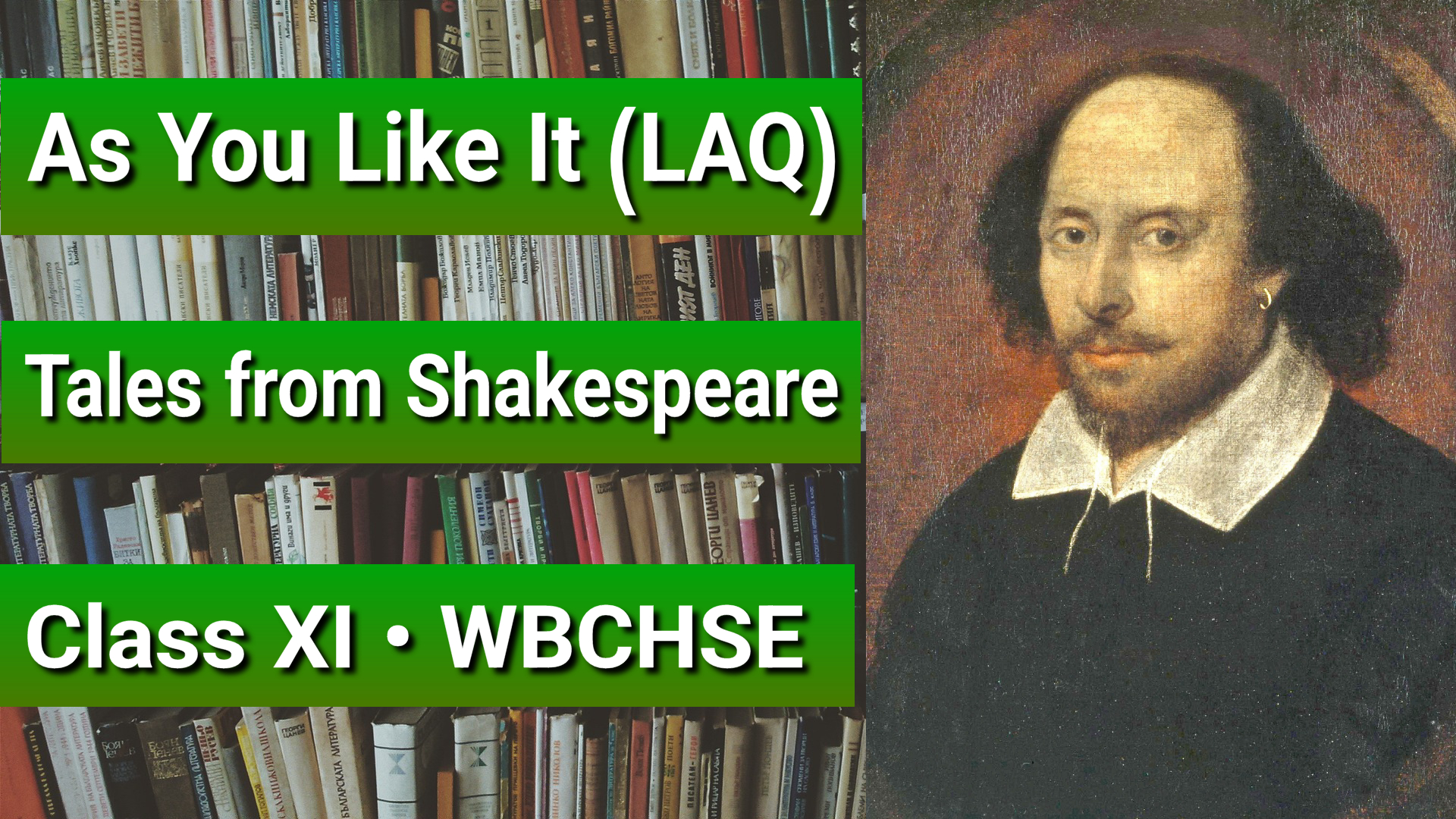 "As You Like It" (L.A.Q) Long Questions and Answers, Class XI, WBCHSE
As You Like It Long Questions and answers
As You Like It LAQ | As You Like It by William Shakespeare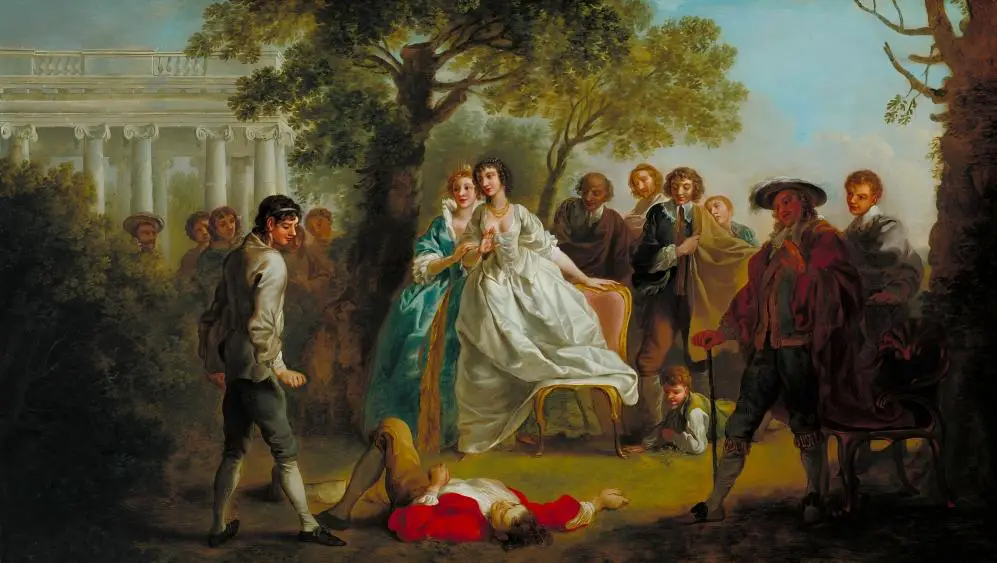 As You Like It Questions and Answers
1) Who were the two participants in the wrestling match? Whom did Celia and Rosalind try to dissuade? What was the result? [2+1+2] [Class 11 Annual Exam 2014, 2023]
Ans. In the play "As You Like It", the two participants of the wrestling match were Orlando and a practised wrestler.
Celia and Rosalind tried to dissuade Orlando from the wrestling match.
Despite their warnings, Orlando decides to participate in the wrestling match to prove his strength. The words of the ladies worked wonder. In the match, Orlando defeated his opponent, much to the surprise of the spectators.
2) How was the banished Duke's life in the Forest of Arden? [5] [Class 11 Annual Exam 2015]
Ans. In "As You Like It", the banished Duke found a new home in the Forest of Arden. In the forest, Duke Senior lived a life of careless ease, like that of Robin Hood of England. He was surrounded by nature and some of his his faithful followers. Duke Senior enjoyed the simplicity and peacefulness of the forest. In summer they took shelter under the shed of trees and watched the playful sports of the deer. In winter they suffered from the cold winds but the Duke realized that they were the true counsellors. He found a refuge from the corrupt and artificial world of court politics. He learnt lessons from nature and explained the uses of adversity to his followers.
3) How did Adam prove his loyalty towards his master? [5] [Class 11 Annual Exam 2016]
Ans. In "As You Like It," Adam, the old servant of Orlando's father, proved his loyalty towards his master in multiple ways. He had a special affection for Orlando as he resembled his father. He overheard that Oliver had planned to burn his brother Orlando in sleep. To save Orlando's life, he advised him to flee from there. He gave him all his savings – gold amounting to five hundred crowns. He also asked him to accompany him on the journey so that he could assist him. His selfless acts of service and devotion show that he was truly dedicated to his master and willing to do anything to help him.
4) How did Rosalind win Orlando's heart? [5] [Class 11 Annual Exam 2017]
Ans. Rosalind, the protagonist of "As You Like It", won Orlando's heart through her wit, charm, and intelligence. Disguised as a young man named Ganymede, Rosalind used her wit and intelligence to guide Orlando through his courtship, offering him advice and challenging him to court her as if she were Rosalind. Throughout their interactions, Rosalind gradually revealed more of her true self to Orlando, shedding her disguise as Ganymede. She tested Orlando's love and sincerity, and he rose to the challenge. Eventually, Orlando declared his love for Rosalind, and she revealed her true identity. Rosalind won Orlando's heart by being clever, insightful, and charming, and by guiding him through the courtship process.
5) Why was Oliver proved an unworthy brother? Why did Oliver wish to destroy Orlando? [3+2] [Class 11 Annual Exam 2020]
Ans. In "As You Like It," Oliver was proved an unworthy brother due to his mistreatment of Orlando. After their father's death, Oliver neglected his brother, did not educate him and even plotted to kill him. Oliver was jealous of his brother, Orlando.
Oliver wished to destroy Orlando out of jealousy and insecurity. He envied his younger brother's superior qualities and saw him as a threat to his own reputation. He plotted to have him killed during a wrestling match and burn him in his sleep, but ultimately, his plans failed.
6) Who was the banished Duke? How did he and his followers live in the Forest of Arden? [1+4] [Class 11 Annual Exam 2022]
Ans. In "As You Like It," the banished Duke was the father of Rosalind and brother of Duke Fredrick.
The second part is same as Question no.1.
7) How did Celia and Rosalind set out? Why did Celia and Rosalind think of such an idea? What were names of Celia and Rosalind in disguise? What did they take with themselves? [1+2+1+1]
Ans. In "As You Like It," Rosalind and Celia set out in disguise of a young countryman and a country lass respectively.
In order to avoid being recognized and to ensure their safety, Celia and Rosalind decided to adopt disguises.
Rosalind dressed as a man, taking on the name Ganymede, and Celia dressed as a peasant girl, taking on the name Aliena.
They took with themselves money and Jewels to pay for their expenses in their long journey.
8) Who were Ganymede and Aliena? How did they find out Orlando in the Forest of Arden? [2+3]
Ans. Ganymede and Aliena were the disguised name of Rosalind and Celia respectively. Rosalind was the daughter of the banished Duke and Celia was the daughter of Duke Frederick.
One day after arriving in the Forest of Arden, Ganymede and Aliena went for a walk in the forest. They at once discovered Rosalind's name carved on the tree's bark. Also, some love sonnets were linked to them. When they were surprised at the sight, they met Orlando. They easily identified him by the gold chain he was wearing, which was gifted by Rosalind. Thus, the two women discovered Orlando in the forest of Arden.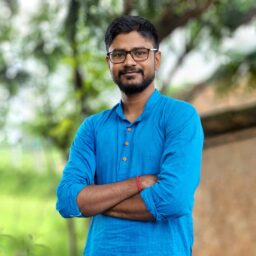 Koushik Kumar Kundu was among the toppers when he completed his Masters from Vidyasagar University after completing his Bachelors degree with Honours in English Literature from The University of Burdwan. He also completed B.Ed from the University of Burdwan.