Write a Newspaper Report on a Road Accident
Write a newspaper report on a road accident within 100 words. Use the following hints:
brake failure of a bus – collided with a truck – 5 injured including a child and a woman – injured sent to hospital – released with first aid – traffic disrupted – police intervened – normalcy restored
Brake Failure Causes Bus-Truck Collision; 5 Injured
– By a Staff Reporter
[Place], [Date]: In a terrifying road accident, a bus experienced brake failure and collided with a truck at [Place] on [Date] at [Time]. The collision left five individuals injured, among them a child and a woman. Swift action by bystanders and emergency services resulted in the injured being rushed to [Hospital Name] for medical attention. Thankfully, their injuries were not severe, and after receiving necessary first aid, they were released.
The incident led to traffic disruption on [Road Name], causing inconvenience to commuters. The police intervened promptly to manage the situation and ensure the safety of those affected. Normalcy was restored after the accident site was cleared, and traffic resumed its flow. The incident highlights the crucial importance of regular vehicle maintenance and road safety measures to prevent such accidents in the future.
*****
Read More: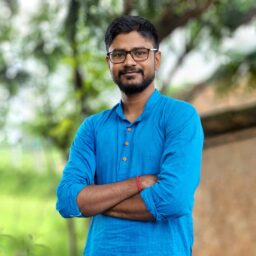 Koushik Kumar Kundu was among the toppers when he completed his Masters from Vidyasagar University after completing his Bachelors degree with Honours in English Literature from The University of Burdwan. He also completed B.Ed from the University of Burdwan.